aires.com.sg
AIRES.COM.SG was registered 5 years ago through VOOJU PTE LTD, it is expired at 1 week ago.
The administrative contact named WOO WENG KONG - who was listed on 1 other domains.
Server is located at Utah with ip address 162.241.169.7. There are no other websites hosting on this ip.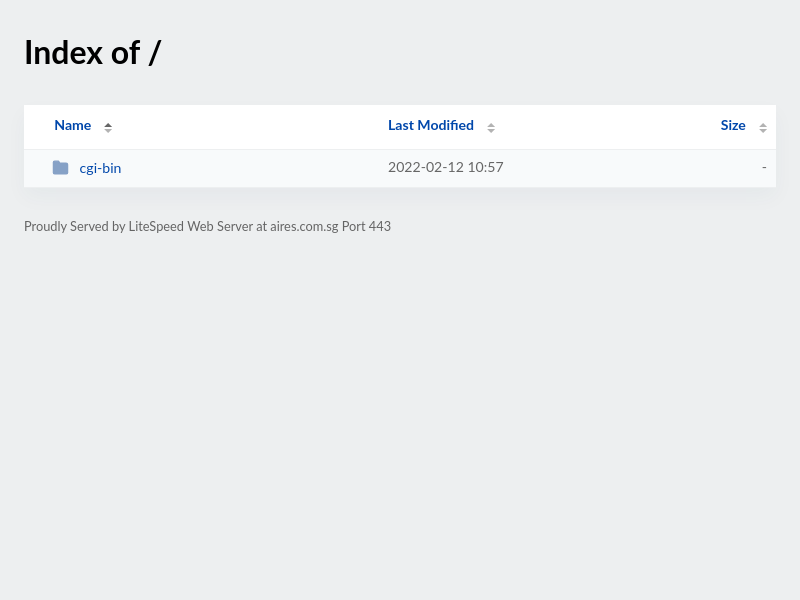 Registration Date
2017-06-27 19:20:35
Modified
2021-06-06 14:30:27
Expiry Date
2022-06-27 19:20:35
Registrar
VOOJU PTE LTD
Registrant
AIRES MANAGEMENT & MARKETING CONSULTANTCY SERVICES (SGNIC-ORG1550231)
Administrative
WOO WENG KONG - (SGNIC-PER20191257)
Technical
AIRES MANAGEMENT & MARKETING CONSULTANTCY SERVICES (SGNIC-ORG1550231)
Contact Email

[email protected]

IP
162.241.169.7
IP Location
United States Utah
ISP
Unified Layer
Hosting Organization
Unified Layer
AS
AS46606 Unified Layer
DNS
NS8547.HOSTGATOR.COM
NS8548.HOSTGATOR.COM
Domain Status
OK
[email protected]
[email protected] (VERIFIED BY ADMIN CONTACT)